Complete branding and package design for a new Japanese cosmetics brand - 上品 Jōbon. Year 2011 marked the creation of a new Japanese cosmetics brand Jōbon. This project was started from scratch and resulted in a complete cosmetics series and brand image. In the core of Jōbon is a new enzyme technology based on the interaction of Bacillus subtilis, Lactobacillus and Saccharomyces. The brand and packaging reflect the enzyme's beneficial effects on skin and the product's Japanese origin.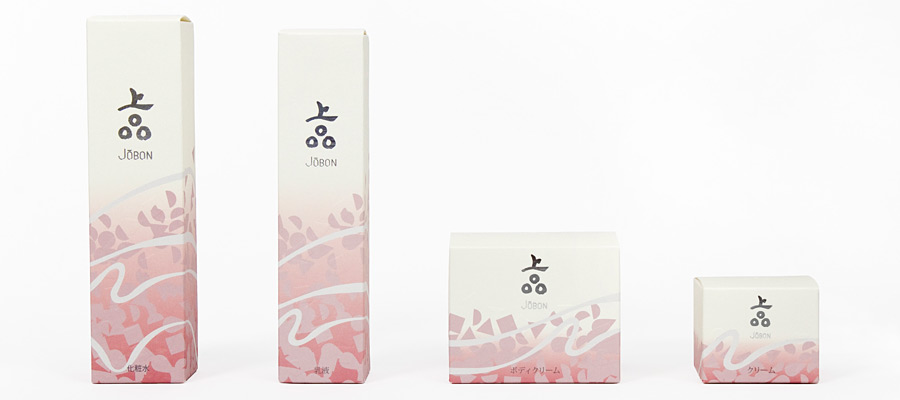 The initial lineup consists of a skin toner, milky lotion, body cream and facial cream.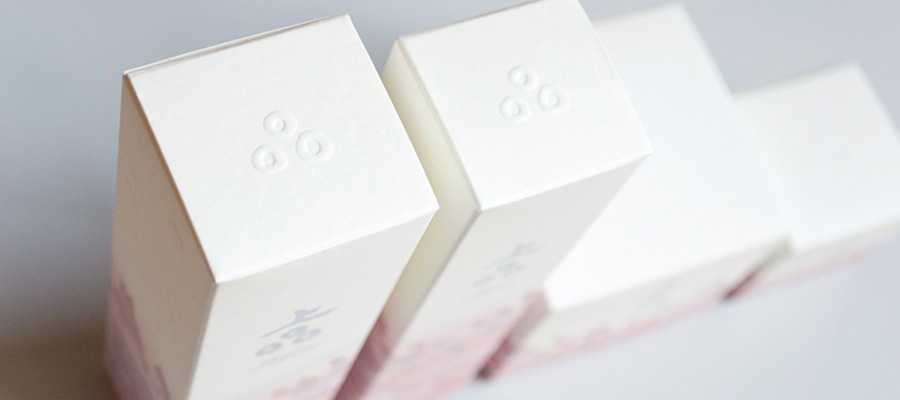 Packages are embossed using elements from the name and texture.
Copyright Juho Viitasalo ©1996-2018