Kotonowa is a Kyoto based brand of premium Japanese furoshiki. Furoshiki are a traditional Japanese textile used for wrapping presents and for transporting various items. Furoshiki can also be folded into a bag and used together with the summer kimono yukata - which is a popular attire during the summer's fireworks season every year. Furoshiki can also be used as table cloths or scarves.

The furoshiki in this series are made of cotton. Size of the original five textiles are 90cm x 90cm. The new three patterns released in 2016 come also in 50cm x 50cm.

Kotonowa is a brand owned by Kyoto based Maruwa Co., Ltd. The company has a long history in traditional Japanese textiles.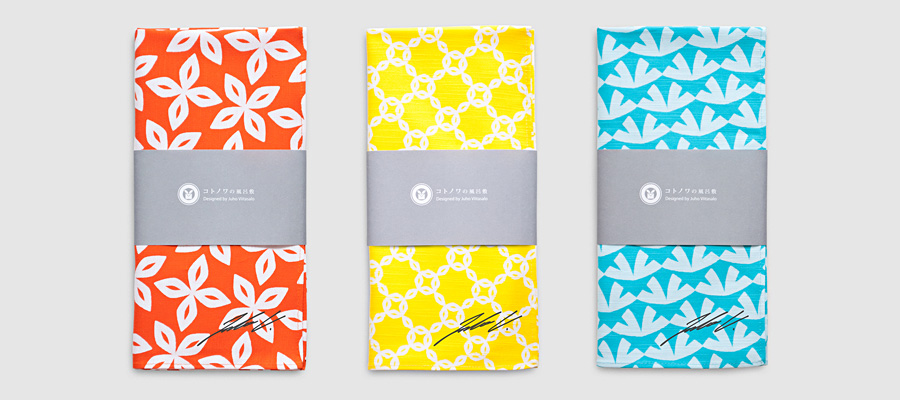 Three new patterns were added in 2016: Aurinko (orange), Suvi (yellow) and Meri (cyan).

The lineup consists of five patterns: Taimi (red), Satama (black), Nuppu (blue), Aika (green) and Kesa (pink). Patterns are based on the Finlandia Series of patterns designed by Juho Viitasalo. The patterns have been used in smart phone cases and other lifestyle products. The blue Nuppu pattern was used as the logo of Essence of Finnish Design and Culture exhibition in Japan in 2012. A limited-edition version of Nuppu furoshiki were sold at the event.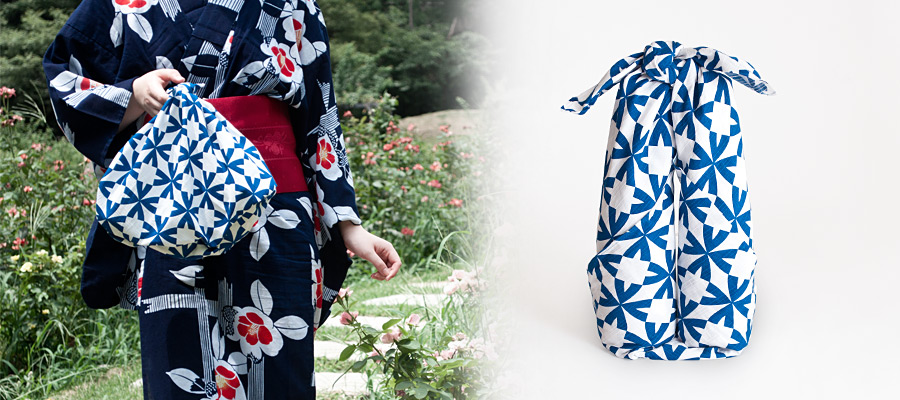 Nuppu pattern furoshiki as a bag together with yukata (summer kimono). To the right two wine bottles wrapped in furoshiki.

Presents wrapped in Aika and Kesa furoshiki.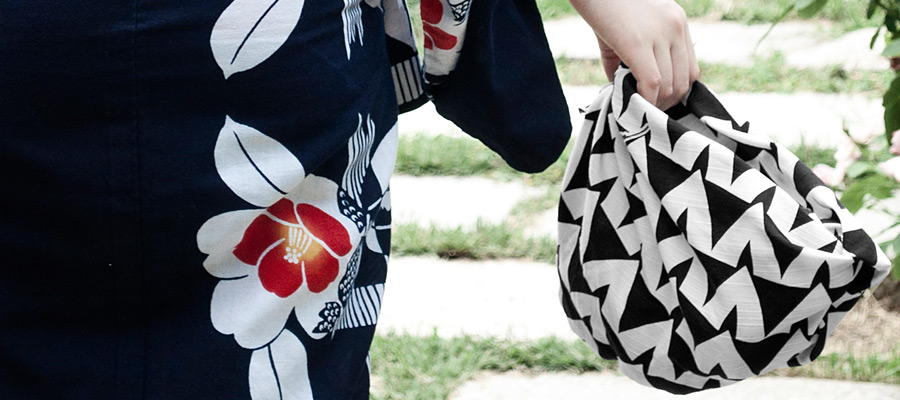 Satama pattern as a furoshiki bag.
2018年11月6日放送の「マツコの知らない世界」で紹介されました。
Suomessa Finlandia-tuotteita edustaa Meloni Works.