History
Construction 2000 (in Finnish: Konstruktio 2000) "Himmeli" won the sculpture competition for the Pasila government office block in 1978 and was finished in 1982. The total height is 10 meters and the height of the pyramid is 4 meters. The pyramid weighs 600 kilograms (1323 lbs).

The sculpture has a physics defying structure and is truly unique in the whole world.

The sculpture was designed and executed by architect Markku Viitasalo with support from his wife sculptor and goldsmith Pirkko Viitasalo. His artist friend Matti Koskela provided some support in terms of artistic consultation. The final structural calculations were conducted by architect and engineer Jussi Tervaoja.

In 2019 the sculpture was temporarely moved due to safety measures as the surrounding buildings were renovated. At the same time the structure was cleaned thoroughly.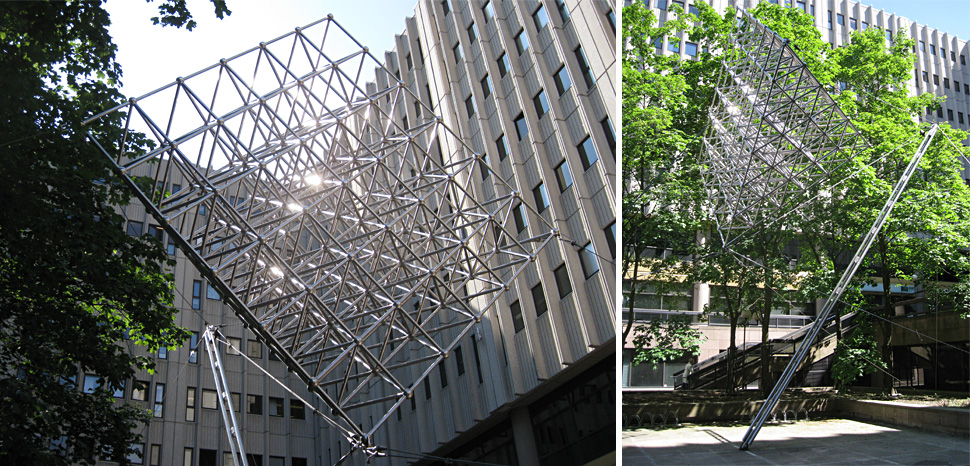 Markku Viitasalo's design legacy including this monument is being maintained by his son Juho Viitasalo.

Contact us: construction2000 [a] viitasalo.com